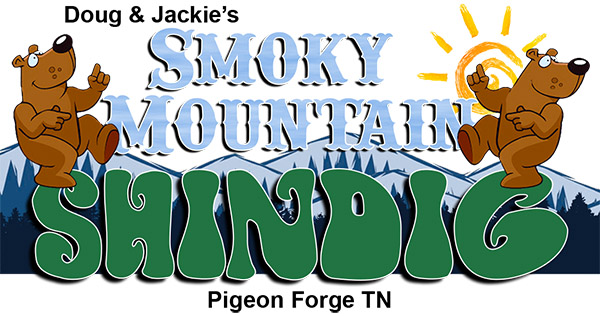 Friday – Sunday, MAY 25-27, 2018
Doug & Jackie Miranda invite you to join them for the Smoky Mountain Shindig taking place over Memorial Day Weekend in the resort town of Pigeon Forge, TN.
REGISTRATION FORM in PDF format (click to view/download/print)
Featuring these great Instructors and Choreographers
Joanne Brady (Delaware)
Jackie Miranda (Tennessee)
Raymond Sarlemijn (Netherlands)
Roy Verdonk (Netherlands)
Ivonne Verhagen (Netherlands)
Jill Babinec – Event DJ
Two Simultaneous Workshop Rooms throughout the Weekend
One room devoted to Beginner to Improver Dances (great for new dancers and first time event attendees)
Repeat Workshops
"All Request" Evening Dance Parties on Friday and Saturday
Multiple activities and adventures planned for those who can arrive early or stay late. Gatlinburg Tour, Titanic Museum, Moonshine Tour, Ziplines, White Water Rafting, Tanger Outlet Mall shopping, and much more.
Registration 9:00am Friday
Workshops begin 11:00am Friday and 9:00am Saturday and Sunday
Evening dances Friday and Saturday 7:30 PM
REGISTRATION DETAILS
3 Day Pass $65.00 ($75 beginning 3/01/18)
– Includes All Workshops on Friday and Saturday; Friday and Saturday Night Dances, Step Description Book or CD
1 Day Friday Workshop Pass $35.00 ($45 beginning 3/01/18)
– Workshops begin at 11:00am. Includes evening dance
1 Day Saturday Workshop Pass $35.00 ($45 beginning 3/01/18)
– Workshops begin at 9:00am. Includes evening dance.
1 Admission to Evening Dance Friday or Saturday $10.00 / evening
GREAT ROOM RATES
RIVER BEND INN – Call (865) 365-0400 to reserve your room
$54.95+tax /night – Sunday, Monday, Tuesday (May 20, 21, 22)
$69.95+tax /night – Wednesday, Thursday (May 23, 24)
$109.95+tax /night Friday, Saturday (May 25, 26)
MEMORIAL WEEKEND SPECIAL $89.95+tax /night – Friday, Saturday, Sunday (May 25, 26, 27)
Mention "Smoky Mountain Shindig" for discounted room rates.
MUSIC ROAD RESORT INN – Special Event Room Rate – 2 Beds for $134.00+tax /night
Reservations must be received by midnight on April 23, 2018
Reservations by Phone 1-855-790-4646 – Mention "Smoky Mountain Shindig"
Reservations Online – MusicRoadResort.com and use the group code "09202"
SPIRIT OF THE SMOKIES LODGE – Call (865) 453-4106 to reserve your room
Wed and Thur: $39.95+tax /night for Single King or Single Queen; $49.95+tax /night for Double Queens
Friday: $99.95+tax for Single King or Single Queen & $109.95+tax for Double Queens
Saturday: $169.95+tax for Single King or Single Queen & $179.95+tax for Double Queen
Additional information: email shindig-register@vegasdanceexplosion.com or Call 951-756-4451